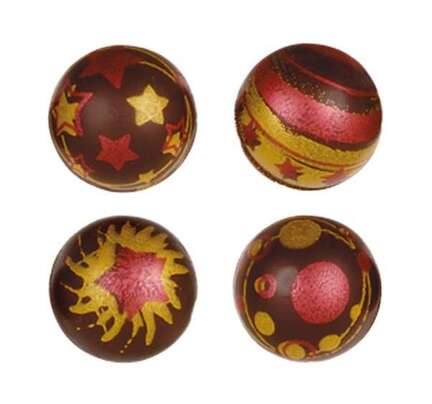 3D chocolate decoration " glitter balls red-gold" assorted 28mm 96 pcs.
Item number: MKFS-34702
Weight: 0,3 g.
Chocolate deco ball "3D glitter balls red-gold"
Packaging unit: 96 pieces
Balls: approx. 28mm
From now on we have our new chocolate decoration balls in the colours red-gold in our assortment for Christmas. The balls shine in a beautiful shine and are a real eye-catcher on your cake or pastry creation. Add a little gold-coloured pumping powder - and you're done.
Our Christmas decorations always enjoy great popularity because they are not only beautiful to look at, but also taste good. Make Christmas special. Our chocolate decorations are made from the finest Belgian chocolate.