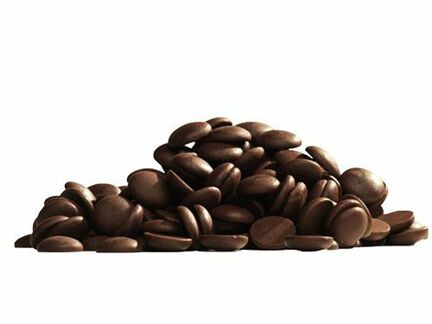 CALLEBAUT CHOCOLATE CALLETS DARK 10kg
Item number: MK10531
Prisen inkluderer chokoladeafgift på 25,97 DDK pr. kg

Callebaut offers a wide range of dark chocolates, from extra bitter to sweet. Each recipe is unique and made with premium cocoa bean blends from the best harvests in the world. In addition, Callebaut only uses 100% pure cocoa butter.
Cocoa content: at least 70.5%
Ideal for making pralines, cakes and desserts.
Also perfect for hot chocolate.
Temperature curve:
Melting temperature: 45/50 ° C
Crystallization temperature: 27 ° C
Working temperature: 31/32 ° C
The Callebaut brand is now 100% sustainable!
What does that mean exactly? The cocoa and chocolate products can be traced back to the cocoa farmer cooperatives! By working with the Cocoa Horizons Foundation, a non-profit organization, the manufacturer ensures that sustainably grown beans are sourced directly from registered farmer groups. The Cocoa Horizons program promotes the living conditions of cocoa farmers by creating self-sufficient communities that protect nature and children.
Ingredients:
Cocoa mass, sugar, cocoa butter, emulsifier: SOY LECITHIN; natural vanilla flavor. It may contain traces of milk components as well as nuts and other oil seeds.
Durability:
at least 14 months from delivery of the goods
Nutritional information:
100g contain on average:
Calorific value 2255 KJ / 539 kcal
Fat 38.9 g
of which total Fatty acids 23.3 g
Carbohydrates 30.5 g
Protein 8.8 g
of which sugar 28.9 g
Salt 0 g
Food company:
Barry Callebaut Belgium N.V.
Aalstersestraat 122
9280 Lebbeke (Wieze)
Belgium