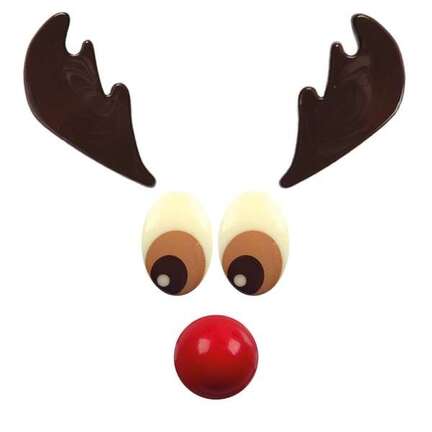 Chocolate Red nose Reindeer 54 sets
Item number: MKFS-13515
Weight: 1 g.
Chocolate Deco Red nose Reindeer
54-piece set nose 22 mm, eyes 25 mm and antlers 75 mm
You can decorate and refine your desserts, cakes, cup cakes or chocolates with our chocolate toppers. The toppers are suitable for every occasion and your baked goods will become an unforgettable treat. The chocolate toppers are made of the finest Belgian chocolate.