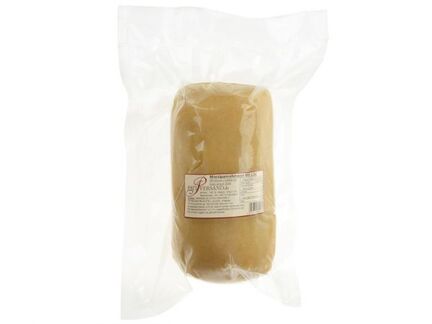 RAW MARZIPAN 1,0kg
Item number: KM10016






Prisen er inkl. 25,97 DKK Chokoladeafgift

Weight: 1,03 g.
Product information "Pati-Versand marzipan raw mass M0 1,0kg"
Marzipan raw mass of the highest quality.
Our marzipan has an almond content of 57% and is made without the addition of artificial flavors and is always fresh. That cannot be taken for granted.
Produktvægt:
1,03 kg
The raw mixture is ideal for fillings in pralines, pastries, cakes or macaroon masses.
Made in Germany
Ingredients:
ALMONDS (57%) (CONTAINS NUTS), sugar, water, invert sugar syrup. It may contain traces of soy components and nuts.
Durability:
at least 3 months from delivery of the goods
Nutritional information:
100g contain on average:
Calorific value 2103 KJ / 502 kcal
Fat 31 g
of which total Fatty acids 2.4 g
Carbohydrates 40 g
of which sugar 37 g
Protein 11 g
Salt 0 g